Colin Benifit
Foshan Gewinn United Co., Ltd
A02A Lunjiao Exhibition Center | Lunjiao Shunde Foshan | Guangdong Province, China
T: 0086 757 29832212 | F: 0086 757 29832216 | C: 0086 139.232.58121 (whatsapp/viber) www.gewinnmachinery.com | katrina@gewinn.com.cn
About Us
We are the exporting dept. of Lunjiao Government Woodworking Machine Chamber of Commerce ----- Foshan Gewinn United. Who providing high quality and cost-effective woodworking machines , models covers Edge banding, Band Saw, Boring, CNC lathe, Finger jointing line, High Frequency equipment, Dust collector , Sanding machine , carbide inserts etc.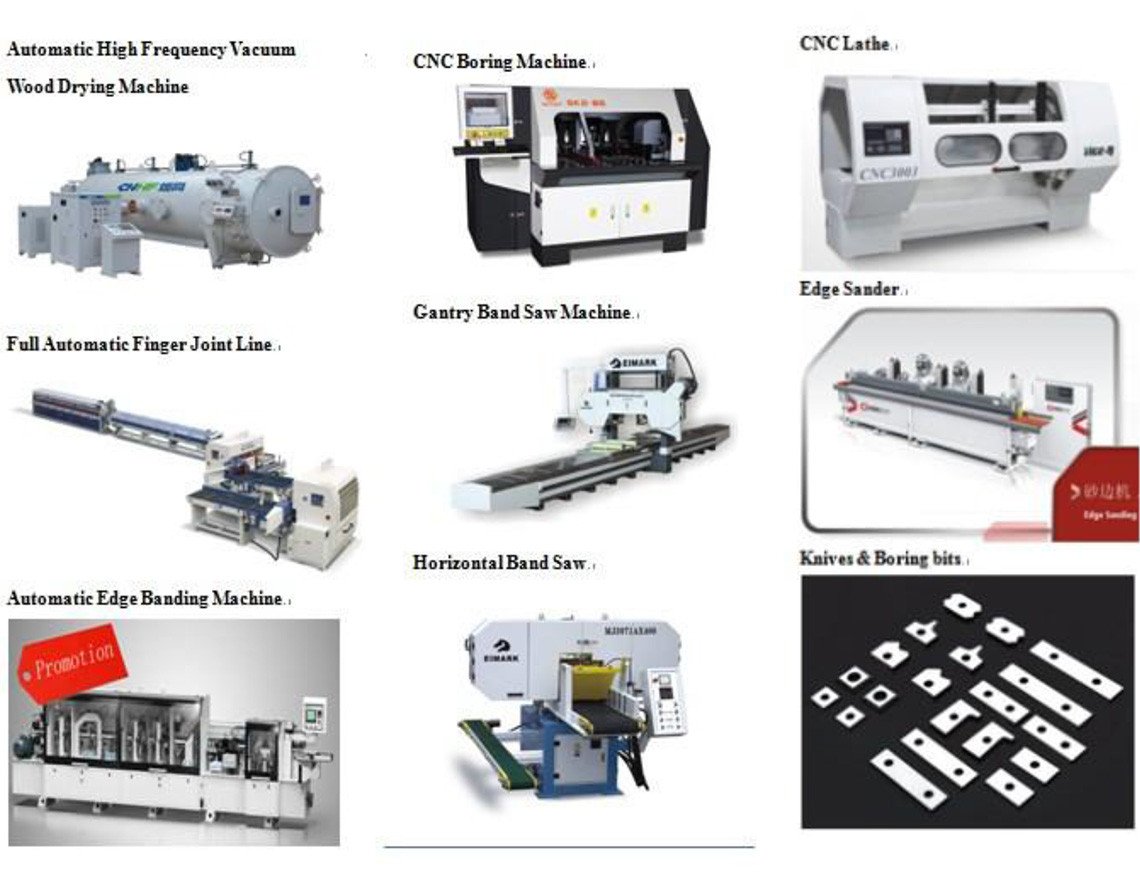 Model : Woodworking Central Dust Collection Systems----The Leading Brand of High-end Dust Collection in China
Application Area
Wood furniture production lines always refers to sawing, planing, sanding and other operations involves very large amounts of floating wood dust and particle. Our cyclone dust collectors can handle these large flows of wood waste safely and efficiently. In addition to achieving a good working environment, these systems make it possible for customers to recycle wood waste .
Structure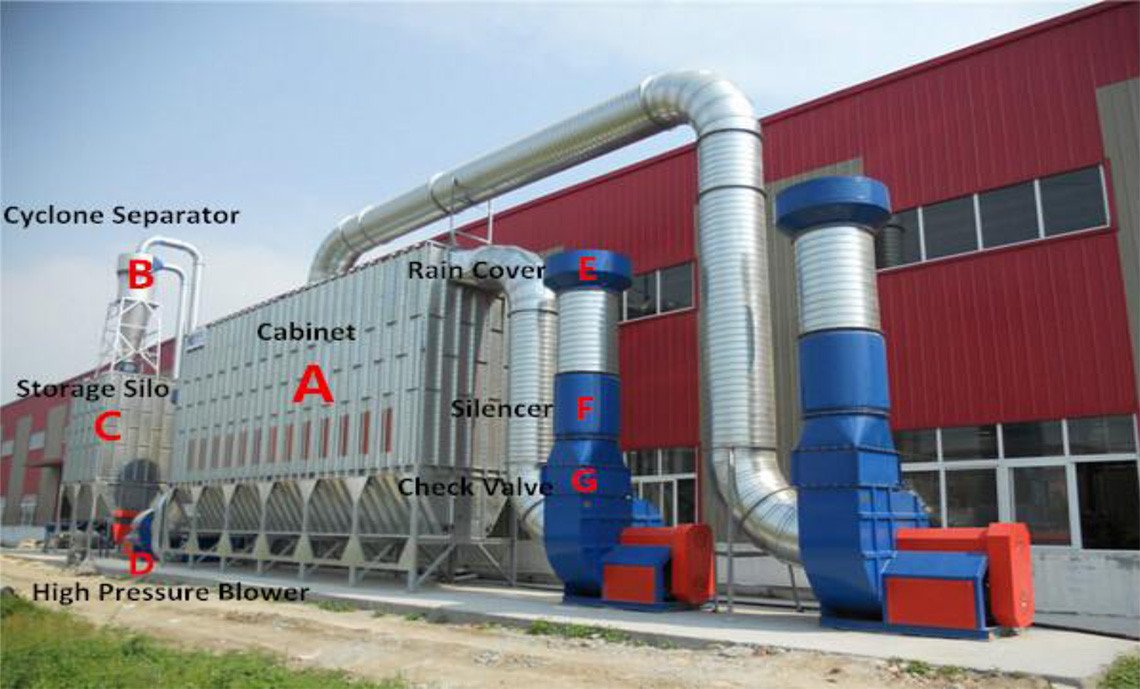 Benefits you can count on
Cyclone Dust Collector can be used as pre-separators to reduce the dust load reaching the final filter or protective devices from hot particles to prevent damage to the filter material
Cabinet with 2.0(2.5)mm Anshan Iron steel galvanized A grade board, zinc coating thickness 80g/m2
Blower with our patent design to assure stable performance and high efficiency, connectors equipped with electronic pneumatic valve. Each equipment can be controlled independently according to factory required.
Full-auto energy-saving system main duct equipped with pressure sensors to make frequency converter change blower speed then achieve 30%-50% energy-saving;Equipped with GSM feedback system, which can get quick response to engineers when any parts of the machine suffering trouble .
Safety system Equipped with imported detectors , German GreCon Auto Extinguish system ,American Temperature-sensing detector and American smoke detector),assure the system under safe working.
Main Components
Service
Our services for dust collection systems are customized to your particular needs. We work with you to understand your needs, then develop a program to meet your specific needs.
--12-hours online service
--Well-train sales answer you in fluent English
--Customized and feasible solution design can be provided by our professional engineers

Let our professional team, help you size and select the perfect dust collector for your wood application. We will provide you a prompt and technically solution. Some of the key information are important to us :
a.Factory layout
b.Machine dust outlet diameter
c.Dust material
d.Location of dust remover
e.Machine required air speed
Dust Type Reference
A. From Panel ( fine/light dust )
B. From Solid wood ( medium and larger size )
C. Lacquer wood dust
Our senior engineers are available overseas for installation ,testing and offering professional training,including device capabilities,technical principle,structure features, operation etc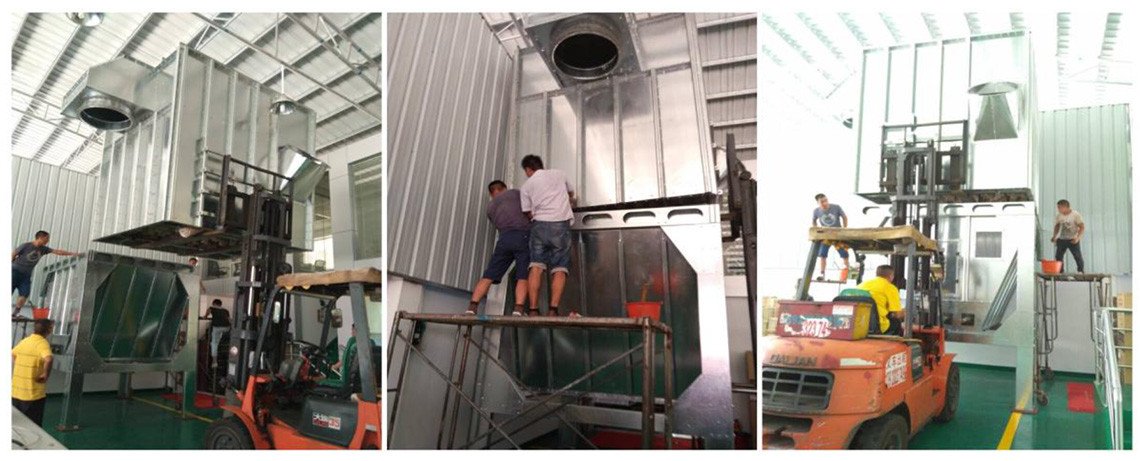 --Warranty : one year warranty and free consulting during the period of use
--Following-up: Make customer call-back and quality trace periodically , take customers' feedback into account , guiding customers testing and maintenance etc
Production Line
Woodworking Dust Problems ? Why us ?
Being the leading manufacture of high-end dust collector in China
An economical solution to a wide range of dust collection problems
Excellent for high dust load, high temperature and product recovery applications
Follow up European emission standard to reach International quality
Supporting by well-trained, professional, high efficient and high quality service team
Change
--Minimize fire and explosion risks as wood dust is a combustible material
--Good for workers health, as some varieties of wood dust also have identified adverse health impacts, eg. oak or beech dusts classified as Type
--All woodworking workshops are up to European emission standard
No dust finish before packing make product quality improved and gain customer satisfaction
A dust-free , clean-looking shop manufacturing environment leads to greater productivity, accuracy, and contributes to worker happiness.
Many types of wood dusts, in sufficient production quantities, which represents a large economic value. When converted into pellets, waste products can be used for energy production or be sold as an energy source
QM is known as keeping following up the concept of low-carbon environmental protection , low-energy consuming, low emission and no pollution in industry
Besides, more other famous brands prefer us ......